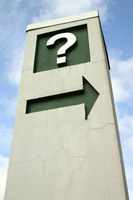 About Gigabit
Gigabit, an iPhone application development company, specializes in solutions that drive direct, personalized digital communications between consumers and service providers in the healthcare, financial, print media and retail industries. With more than 15 years of development experience across Mac OS X, iPhone and multiple languages, the Gigabit team is uniquely positioned to create applications that enable organizations to build market leadership by enhancing their value to consumers, increasing brand awareness and creating new revenue streams. The company is headquartered in Raleigh, N.C. For more information, visit
www.gigabitt.com
.
Gigabit Services and Solutions
Gigabit specializes in custom, dynamic applications for Appleís iPhone, today used by nearly 20 million consumers in more than 80 countries across the globe. The company is emerging into the rapidly growing marketplace comprised of companies looking to leverage the iPhone platform to create meaningful experiences for target customers, as well as learn more about customersí needs through applications that add value to the increasingly popular mobile lifestyle. Gigabitís mobile touch applications improve customer interactions for service providers in the
healthcare
,
mobile banking
,
print media
and
retail
industries, enabling these companies to build market leadership by encouraging customer loyalty, increasing brand awareness and creating new revenue streams.
Gigabitís more than 15 years of development experience positions the company to provide rapid entry into mobile communication with quality applications that ensure data security, usability or valuable brand characteristics are not compromised. Gigabit currently serves as a trusted development partner for companies such as Johnson & Johnson, Capital One, Airstrip, Pepid, Fannie Mae, Aetna Insurance, TIAA-CREF, and PGP among others. The Gigabit development and support team has a deep history with Mac OS X, iPhone and multiple other platforms.
With several projects in the companyís portfolio, Gigabit delivers full-scale, mission critical analysis, design and implementation of mobile touch applications. The company also offers enterprise-level data modeling, business rule discovery, data integrity and validation.
Overview
Founded: 2007
Ownership: Private
Customers
Gigabitís iPhone application development team has worked on dozens of projects in partnership with various organizations, some of which include:
• Siemens Health
• Capital One
• Johnson & Johnson
• Tyler Florence
Company Contact
Brian Arthur
President and CEO
tel. +1.919.342.4577
brian@gigabitt.com
Press Contacts
Dayna Guzik / Erin Hatfield
DPR Group
tel. +1.919.678.9200
dguzik@dprgroup.com
/
ehatfield@dprgroup.com