PEPID offers free and platinum clinical decision-support information and tools for doctors, nurses, emergency medical teams, and students.
PEPID Elements
PEPID Elements is our FREE toxicology resource and the key to our platinum specialty suites for the iPhone/iPod healthcare community. PEPID Elements–an indispensable tool for all professionals and students–covers:
• The identification and management of toxicology emergencies including drugs of abuse, inhaled gases, heavy metals and caustics, occupational poisoning, household and cleaning agents, pesticides, plants, mushrooms, seafood, pests, and medication overdoses.
• A comprehensive antidote reference with dosing indications, adverse reactions, prescribing and administration information.
• Toxicology-specific lab profiles including descriptions, ranges and interpretation.
• Poisonous plant identification images are part of the toxicology illustrations section.
• Complete drug interactions generator component makes PEPID Elements essential for every doctor, nurse, and student.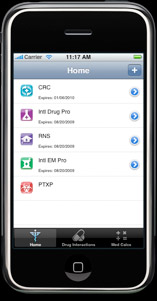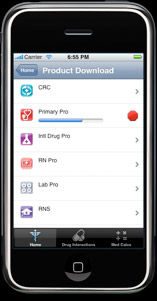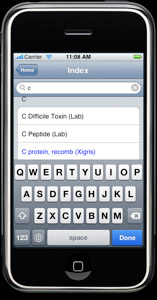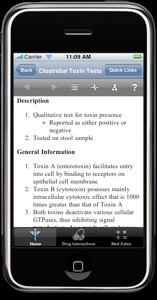 View More Screen Shots >>
PEPID Platinum
PEPID Elements is the key to PEPID Platinum Suites for the iPhone and the iPod Touch. PEPID Platinum Suites are the most comprehensive medical resource on the market today.
PEPID Platinum offers clinicians specialty products that focus on the way they practice medicine and incorporates medical information and tools such as medical calculators, dosing calculators, drug interactions generator, a drug database that includes 7,500 drugs, and more than 800 illustrations. The new Platinum applications will also include PEPID's differential diagnosis generator (a symptom-driven generator), lab manuals, and an IV compatibility tool.
Regular updates keep content current with the latest medical and clinical information, and alliances with more than a dozen leading healthcare associations, such as the American Academy of Emergency Medicine™ and the Family Physicians Inquires Network™, ensure that PEPID delivers the best clinical content available.
There are practice-focused PEPID Platinum Suites available for:
• Physicians: emergency physicians, primary care and clinical rotations
• Professional Nurses: clinical nursing, critical care, oncology, and gerontological nursing
• Physicians-in-Training
• Student Nurses
• Emergency Medical Teams
• Pharmacologists
There are PEPID Platinum Suites for every member of the Apple medical community.
Created in collaboration with PEPID, LLC
.